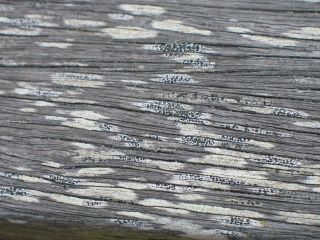 Or in this case, beach art.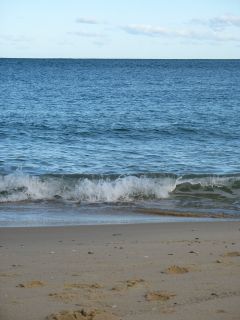 Congwong, near La Perouse.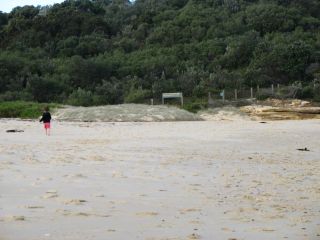 A running: it's Winter here, remember.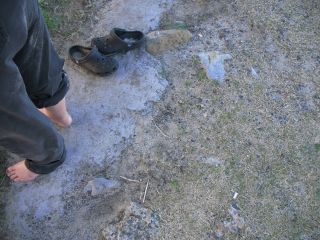 There's always a bit like this near a beach – sand, half-dead grass, charcoaled bbq remains, concrete, rolled up wet legs, sandy shoes.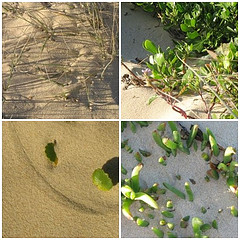 1. Sea plant #01, 2. Sea plant #02, 3. Sea plant #03, 4. Sea plant #04
Haven't you seen these plants at every beach you've ever visited? I'm sure I have. Actually, these plants might be confined to just Australia, or even just NSW … anyone know?